About Us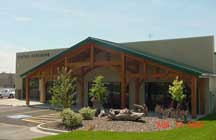 Central Utah Door Co. has been a leading garage door dealer in Utah County since 1978. Specializing in the full line of industry leading Raynor Garage Door products, Central Utah Door provides expert sales and service to residential and commercial customers throughout all of central Utah. The key to our success is putting the needs of the customer first at all times.
We are members of IDA, the largest association of garage door dealers in the country and have been certified in business management, technical knowledge, and safety awareness. In addition to our membership in the International Door Association, we are also active in the Institute of Door Dealer Education and Accreditation (IDEA) and the Utah Valley Homebuilders Association.
For more information about Central Utah Door-and the value we can offer to homeowners, homebuilders, business owners, and contractors-we invite you to view the many products and services profiled within this Web site. For additional information, contact a Central Utah Door representative at 801-373-5055 to arrange a no-cost consultation at your home or business.